Horizon Europe for the second time
Łukasiewicz – PORT participates in another project founded by the Horizon Europe program! This time, as a partner in an international consortium, we will work on defining priorities for investing in research and technology infrastructures in Europe.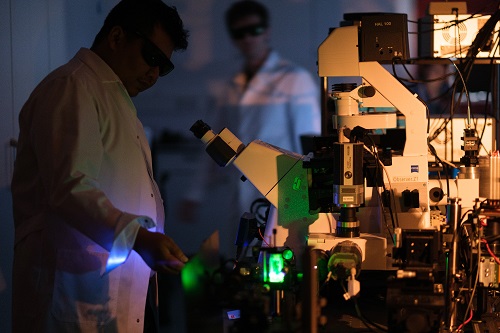 The initiative entitled "Research Infrastructure Technology Infrastructure For Impact" aims to strengthen the integration of European enterprises with the status of research and technology infrastructures and to define priorities for their development. The research infrastructure of Łukasiewicz – PORT, and in particular the laboratories where GaN-based devices, sensors, thin-film structures, and porous materials are created, will be the basis for case studies concerning individual infrastructure models.
The result of the project is to be recommendations on priorities for management, sustainable development, and investment plans (public and private), which will ensure permanent access to the most modern research and technology infrastructures.
The consortium consists of 14 institutions from France, Belgium, Germany, the Netherlands, Denmark, Finland, Sweden, Slovenia, and Poland. Beata Lubicka from our Institute is the operational manager of the part of the project – congratulations!
We owe our participation in the project to an invitation by Centrum Łukasiewicz. Special thanks to the director of the Research and Innovation Department in Łukasiewicz Research Network, Marcin Kardas, who established contact with the project consortium. The project will enable us and the entire Network to expand their knowledge and develop good practices in the field of research infrastructure management together with partners such as the Finnish Teknologian Tutkimuskeskus VTT OY, the French Commissariat a l'Energie Atomique Et Aux Energies or the Swedish Rise Research Institutes Of Sweden AB.