Industry Contact Point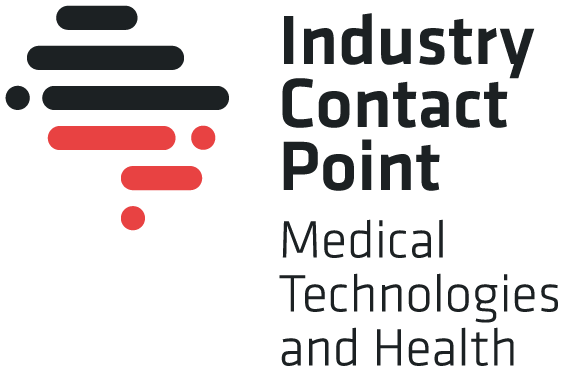 The Industry Contact Point in Łukasiewicz – PORT aims to support scientists and entrepreneurs from the medical technology and health industry in obtaining financing for innovative research and implementation of innovative technologies from the Horizon Europe program. ICP Medical Technologies and Health specializes in issues related to health protection as well as research and development of new medical technologies (regenerative medicine, artificial organs).
The main activities of ICP MTH include:
assistance in selecting and acquiring international partners for European projects,
representing Polish entities at matchmaking, networking, and brokerage events,
organization of training and workshops,
conducting individual consultations at the stage of preparing the application.
In the area of ​​interest of ICP MTH, there are, among others:
new preventive and therapeutic goals,
clinical tests,
coordinated health care and telemedicine,
IT medical tools and bioinformatics (models, algorithms, and software for searching for therapy goals and molecular modeling),
modern and personalized diagnostics (markers, tests, diagnostic imaging, etc.),
therapies based on protein engineering (biomedical engineering),
artificial organs,
research on new materials for medical applications,
manufacturing of medicinal products (including ATMP).
The Horizon Europe Framework Program of the European Union is the most significant international research and innovation program in the history of the European Union. In 2021-2027, EUR 95.5 billion will be allocated to innovative research and solutions.
Who can participate?
Research institutes, universities, public units, large enterprises, SMEs, start-ups, associations, foundations, and international organizations.
Contact:
icphealth@port.lukasiewicz.gov.pl
Co-financed by the Ministry of Education and Science project "Industry Contact Points for the Research and Innovation Framework Program Horizon Europe".
EU-Africa Global Health – InfoDay
The Industry Contact Point for Medical Technologies and Health in #ŁukasiewiczPORT invites you to familiarize yourself with the area of ​​activity of the European Partnership EU-Africa Global Health – EDCTP3 (The European & Developing Countries Clinical Trials Partnership). Its main goal is to provide new solutions Read more >>
The Industry Contact Point for Medical Technologies and Health offers assistance in finding partners for the following competitions carried out under the Horizon Europe program. If you are interested, please contact us!
Competitions organized by EDCTP3 (The European & Developing Countries Clinical Trials Partnership):