Conference ISBRA 2023
The International Symposium on Bioinformatics Research and Applications (ISBRA) provides a forum for the exchange of ideas and results among researchers, developers, and practitioners working on all aspects of bioinformatics and computational biology and their applications. Submissions presenting original research are solicited in all areas of bioinformatics and computational biology, including the development of experimental or commercial systems. Topics of interest include but are not limited to:
Biomarker discovery
Biomedical databases and data integration
Biomedical text mining and ortologies
Biomolecular imaging
Comparative genomics
Computational genetic epidemiology
Computational proteomics
Data mining and visualization
Gene expression analysis
Structural biology
Genome analysis
Systems biology
The host of this year's edition of Symposium on Bioinformatics Research and Applications (ISBRA) 9-12.10.2023 is Łukasiewicz – PORT Polish Center for Technology Development (Wrocław, Poland).
Conference regulations | download

Registration of participants: July 1 – September 30, 2023
Paper submission
Submission deadline
July 12, 2023
Notification of acceptance
August 11, 2023
Final version due
August 20, 2023
Short Abstract Submission
Steering committee
Dan Gusfield UC Davis, USA
Ion MandoiuUConn, USA
Yi Pan (Chair) SIAT, China and GSU, USA
Marie-France Sagot INRIA, France
Zhirong Sun Tsinghua, China
Ying Xu UGA, USA
Aidong Zhang SUNY, USA
Zhipeng Cai GSU, USA
General Co-Chairs
Michal Malewicz PORT, Poland
Alexander Zelikovsky GSU, USA
Vice General Chair
Tianwei Yu The Chinese University of Hong Kong – Shenzhen
Program Co-Chairs
Xuan Guo UNT, USA
Murray Patterson UConn, USA
Serghei Mangul University of Southern California (USC), USA
Publicity Chairs
Olga Glebova GSU, USA
Local Arrangement Chair
Michal Malewicz PORT, Poland
Web Chair
Grigore Boldirev GSU, USA
Registration start: July 3, 2023
Registration end: October 5, 2023
Event start: October 9, 2023
Event end: October 12, 2023
Onsite Attendee Registration

Onsite Author Registration

Remote Author Registration

Remote Attendee Registration
Michael Souza, Nilton Maia and Carlile Lavor. The Ordered Covering Problem in Distance Geometry
Gabriel Siqueira, Alexsandro Oliveira Alexandrino, Andre Rodrigues Oliveira, Géraldine Jean, Guillaume Fertin and Zanoni Dias. Approximating Rearrangement Distances with Replicas and Flexible Intergenic Regions
Joyanta Basak, Ahmed Soliman, Nachiket Deo, Kenneth Haase, Anup Mathur, Krista Park, Rebecca Steorts, Daniel Weinberg, Sartaj Sahni and Sanguthevar Rajasekaran. On Computing the Jaro Similarity Between Two Strings
Guy Katriel, Udi Mahanaymi, Christoph Koutschan, Doron Zeilberger, Mike Steel and Sagi Snir. Using Generating Functions to Prove Additivity of Gene-Neighborhood Based Phylogenetics
Sumaira Zaman and Mukul S. Bansal. Reducing the impact of domain rearrangement on sequence alignment and phylogeny reconstruction
Huixiu Xu, Xin Tong, Haitao Jiang, Lusheng Wang, Binhai Zhu and Daming Zhu. On Sorting by Flanked Transpositions
Enrico Rossignolo and Matteo Comin. USTAR: Improved Compression of k-mer Sets with Counters Using De Bruijn Graphs
Ming Chen, Bin Yao, Xiujuan Lei, Chunyan Ji, Zitao Hu and Yi Pan. Predicting Comprehensive Drug-Drug Interactions by Magnetic Signed Graph Neural Network
Hui Feng, Guishen Wang and Chen Cao. BiRNN-DDI:A Drug-drug Interaction Event Type Prediction Model based on Bidirectional Recurrent Neural Network and Graph to Sequence Representation
Md. Tofazzal Hossain, Md. Selim Reza, Yin Peng, Shengzhong Feng and Yanjie Wei. PCPI: Prediction of circRNA and protein interaction using machine learning method
Wanyi Yang, Chuanfang Wu and Jinku Bao. PDFll: Intrinsic protein disorder and function prediction from the language of life
Usama Sardar, Sarwan Ali, Muhammad Sohaib Ayub, Muhammad Shoaib, Khurram Bashir, Imdadullah Khan and Murray Patterson. Sequence-Based Nanobody-Antigen Binding Prediction
Ahtisham Fazeel, Muhammad Nabeel Asim, Johan Trygg, Andreas Dengel and Sheraz Ahmed. Deep Learning Architectures For the Prediction of YY1-Mediated Chromatin Loops
Boxin Guan, Anqi Wang, Yahan Li, Feng Li, Jin-Xing Liu and Junliang Shang. ABCAE: Artificial Bee Colony Algorithm with Adaptive Exploitation for Epistatic Interaction Detection
Tian-Jing Qiao, Feng Li, Shasha Yuan, Ling-Yun Dai and Juan Wang. scGASI: A graph autoencoder-based single-cell integration clustering method
Shuo Xu, Liping Kang, Xingyu Bi and Xiaohui Wu. Integrative analysis of gene expression and alternative polyadenylation from single-cell RNA-seq data
Mathieu Bolteau, Jérémie Bourdon, Laurent David and Carito Guziolowski. Inferring Boolean networks from single-cell human embryo datasets
Tai-Ge Wang, Xiang-Zhen Kong, Sheng-Jun Li and Juan Wang. CHLPCA: Correntropy-Based Hypergraph Regularized Sparse PCA for Single-cell Type Identification
Zahra Tayebi, Akshay Juyal, Alex Zelikovsky and Murray Patterson. Simulating tumor evolution from scDNA-seq as an accumulation of both SNVs and CNAs
Haijing Luan, Taiyuan Hu, Jifang Hu, Ruilin Li, Detao Ji, Jiayin He, Xiaohong Duan, Chunyan Yang, Yajun Gao, Fan Chen and Beifang Niu. Multi-Class Cancer Classification of Whole Slide Images through Transformer and Multiple Instance Learning
Sarwan Ali, Usama Sardar, Imdadullah Khan and Murray Patterson. Efficient Sequence Embedding For SARS-CoV-2 Variants Classification
Sarwan Ali, Pin-Yu Chen and Murray Patterson. Unveiling the Robustness of Machine Learning Models in Classifying COVID-19 Spike Sequences
Yuxia Guan, Ying An, Fengyi Guo and Jianxin Wang. MPFNet: ECG Arrhythmias Classication Based on Multi-Perspective Feature Fusion
Sarwan Ali, Haris Mansoor, Prakash Chourasia and Murray Patterson. Hist2Vec: Kernel-Based Embeddings for Biological Sequence Classification
Yan Zhang, Xin Liu, Panrui Tang and Zuping Zhang. SGMDD: Subgraph Neural Network-Based Model for Analyzing Functional Connectivity Signatures of Major Depressive Disorder
Hongyang Lei, Huazhen Huang, Bokai Yang, Guosheng Cui, Ruxin Wang, Dan Wu and Ye Li. TCSA: A Text-guided Cross-view Medical Semantic Alignment Framework for Adaptive Multi-view Visual Representation Learning
Jordan Sturtz, Richard Annan, Binhai Zhu, Xiaowen Liu and Letu Qingge. A Convolutional Denoising Autoencoder for Protein Scaffold Filling
Prakash Chourasia, Taslim Murad, Sarwan Ali and Murray Patterson. Enhancing t-SNE Performance for Biological Sequencing Data through Kernel Selection
Sarwan Ali, Prakash Chourasia and Murray Patterson. PDB2Vec: Using 3D Structural Information For Improved Protein Analysis
Ying An, Anxuan Xiong and Lin Guo. DCNN: Dual-Level Collaborative Neural Network for Imbalanced Heart Anomaly Detection
Lusheng Wang and Zhaohui Zhan. Proteoform identification for top-down tandem mass spectra: efficient algorithms for global and local alignments with peak error correction
Zhidong Yang, Hongjia Li, Dawei Zang, Renmin Han and Fa Zhang. SaID: Simulation-aware Image Denoising Pre-trained Model for Cryo-EM Micrographs
Jovial Niyogisubizo, Zhao Keliang, Jintao Meng, Yi Pan, Didi Rosiyadi and Yanjie Wei. Attention-Guided Residual U-Net with SE Connection and ASPP for Watershed-based Cell Segmentation in Microscopy Images
Ya Lv, Jin Liu, Pei Yang and Yi Pan. Multi-modality MRI Feature Interaction for Pseudoprogression Prediction of Glioblastoma
Shaokai Wang, Ming Zhu and Bin Ma. NeoMS: Identification of Novel MHC-I Peptides with Tandem Mass Spectrometry
Xiaodi Hou, Guoming Sang, Zhi Liu, Xiaobo Li and Yijia Zhang. Radiology Report Generation via Visual Recalibration and Context Gating-aware
André Salgado, Francisco Fernandes and Ana Teresa Freitas. CSA-MEM: Enhancing Circular DNA Multiple Alignment through Text Indexing Algorithms
Hafsa Farooq, Daniel Novikov, Akshay Juyal and Alex Zelikovsky. Genetic Algorithm with Evolutionary Jumps
Carissa Bleker, Stephen Grady and Michael A. Langston. A Brief Study of Gene Co-Expression Thresholding Algorithms
Hossein Saghaian, Pavel Skums, Yurij Ionov and Alex Zelikovsky. Graph-Based Motif Discovery in Mimotope Profiles of Serum Antibody Repertoire
Huidong Ma, Cheng Zhong, Hui Sun and Haixiang Lin. ricME: long-read based mobile element variant detection using sequence realignment and identity calculation
Casper Asbjørn Eriksen, Jakob Lykke Andersen, Rolf Fagerberg and Daniel Merkle. Reconciling Inconsistent Molecular Structures from Biochemical Databases
Gatis Melkus, Sandra Siliņa, Andrejs Sizovs, Peteris Rucevskis, Lelde Lace, Edgars Celms and Juris Viksna. Clique-based topological characterization of chromatin interaction hubs
Jakob Lykke Andersen, Sissel Banke, Rolf Fagerberg, Christoph Flamm, Daniel Merkle and Peter F. Stadler. On the Realisability of Chemical Pathways
Rui Gao, Zixue Liu, Mei Meng and Jian He. Neurogenesis-associated Protein, a Potential Prognostic Biomarker in anti-PD-1 based kidney renal clear cell carcinoma patients' therapeutics
Bikram Sahoo and Alex Zelikovsky. Deep Learning Reveals Biological Basis of Racial Disparities in Quadruple-Negative Breast Cancer
Bikram Sahoo and Alex Zelikovsky. Exploring Racial Disparities in Triple-Negative Breast Cancer: Insights from Feature Selection Algorithms
Yulong Li, Hongming Zhu, Xiaowen Wang and Qin Liu. HetBiSyn: Predicting Anticancer Synergistic Drug Combinations Featuring Bi-perspective Drug Embedding with Heterogeneous Data
Jingjing Zhang, Md. Tofazzal Hossain, Zhen Ju, Wenhui Xi and Yanjie Wei. Identification and functional annotation of circRNAs in neuroblastoma based on bioinformatics
Xuehua Bi, Chunyang Jiang, Cheng Yan, Kai Zhao, Linlin Zhang and Jianxin Wang. Identifying miRNA-disease Associations based on Simple Graph Convolution with DropMessage and Jumping Knowledge
Sarah von Loehneysen, Thomas Spicher, Yuliia Varenyk, Hua-Ting Yao, Ronny Lorenz, Ivo Hofacker and Peter F. Stadler. Phylogenetic Information as Soft Constraints in RNA Secondary Structure Prediction
Rafał Stępień, Joanna Szyda, Bartosz Czech and Magda Mielczarek. The effect of transcriptomic annotations in breast cancer DGE study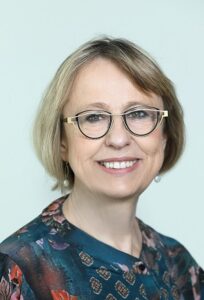 Teresa Przytycka
Senior Investigator
Algorithmic Methods in Computational and Systems Biology (AlgoCSB)
NLM/NCBI
Teresa Przytycka is a Senior Investigator and the Chief of the Computational Biology Branch at the National Center for Biotechnology Information (NCBI), which is part of the National Institutes of Health (NIH) in the United States. The research in her group focuses on developing computational methods for systems biology including application to cancer research and gene regulation and methods for analysis of new types of experimental data.
She has worked on various topics, including protein structure prediction, functional annotation of genes, network biology, and cancer genomics. Throughout her career, Teresa Przytycka has published numerous scientific articles in reputable journals and has been actively involved in the bioinformatics research community. She has also served on program committees and advisory boards for several conferences and organizations related to bioinformatics and computational biology.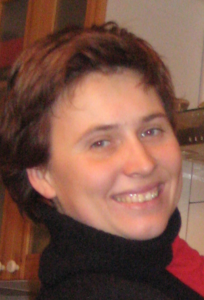 Anna Gambin
Faculty of Mathematics, Informatics and Mechanics
University of Warsaw
Anna Gambin is a professor at the Faculty of Mathematics, Informatics and Mechanics at the University of Warsaw. Her research interests include computational molecular biology and medicine: bioinformatics for genome rearrangements, algorithms for mass spectra processing, mathematical modelling of signaling pathways, comparative genomics of transposable elements.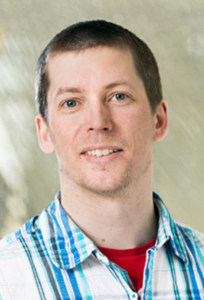 Mark Robinson
University of Zurich
Switzerland
Mark Robinson has been an Associate Professor since 2017 after joining the Department of Molecular Life Sciences of the University of Zurich (UZH) in 2011. He studied Applied Mathematics (BSc, Uni. Guelph) and Statistics (MSc, Uni. British Columbia), and did a PhD in statistical bioinformatics at the University of Melbourne.
He has predoctoral experience at the Banting and Best Department of Medical Research (Uni Toronto) and postdoctoral experience in Cancer Epigenomics at the Garvan Institute in Sydney. The Robinson group at UZH develops statistical methods for interpreting high-throughput sequencing and other genomics technologies in the context of genome sequencing, gene expression and regulation and analysis of epigenomes, with a current focus on the analysis of single-cell and spatial datasets.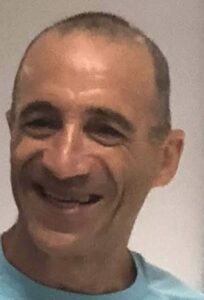 Sagi Snir
University of Haifa
Israel
Sagi Snir is a professor of computational evolution at the University of Haifa in Israel, where he has established and headed the Bioinformatics program for grad students. He is also the President of the Israeli Society for Bioinformatics and Computational Biology. His research combines algorithmic and combinatorial approaches to problems from evolution with focus on phylogenetic trees and networks.
He has developed the Quartet MaxCut algorithm to combine conflicting signals between evolutionary trees and other fundamental results on maximum likelihood of trees and network. His papers have been published in both leading pure theoretical computer science venues and pure evolution venues. Ha has organised major national and international conferences in U Haifa.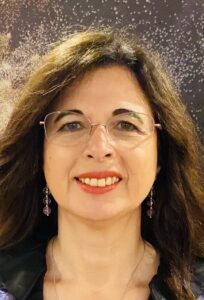 Ana Teresa Freitas
University of Lisbon
Portugal
Ana Teresa Freitas is a Full Professor at the Department of Computer Science and Engineering at Técnico Lisbon (IST), University of Lisbon, where she teaches the course of Computational Biology. Additionally, she serves as the Chairwoman of the School Assembly at IST and the Coordinator of the disciplinary field of Programming Methodology and Technology. As a senior researcher at the INESC-ID research institute, she also leads the "Life and Health Technology" thematic line. Currently, she holds the position of Head of Node of the ESFRI ELIXIR in Portugal.
Previously, from 2013 to 2022, she was the CEO and co-founder of HeartGenetics, Genetics, and Biotechnology SA, a digital health and genetic testing company. She holds a PhD in Computer Engineering, a Master's degree in Computer and Electronics Engineering, and a degree in Innovation and Entrepreneurship. Her scientific expertise spans various areas, including Bioinformatics, Computational Biology, Human Genetics, Health Informatics, Algorithms, Data Mining, and AI.
Necessary information in payment process – if you choose the option of a bank transfer:
Payee's name: Łukasiewicz Research Network – PORT Polish Center for Technology Development
Address: 147 Stabłowicka Street, 54-066 Wrocław
Account type: company
Bank: Santander Bank Polska SA
Bank address: Santander Bank S.A. al. Jana Pawła II 17, Warsaw Poland
Account number: 83 1090 2473 0000 0001 1937 5703
IBAN: PL83 1090 2473 0000 0001 1937 5703
BIC: WBKPPLPP