Industry Contact Point in Łukasiewicz – PORT
The Industry Contact Point in Łukasiewicz – PORT starts! It will support scientists and entrepreneurs from the medical technology and health industry in obtaining funds from the Horizon Europe program.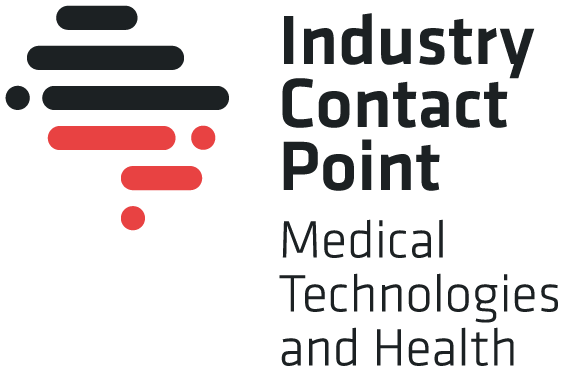 The Industry Contact Point at our Institute aims to help scientists and entrepreneurs from the medical technology and health industry in fund-raising for innovative research and implementation of innovative technologies.
The main activities of ICP MTH include help in building relationships with international partners for European projects and represent Polish entities at matchmaking, networking, and brokerage events.
It will also organize trainings, workshops, and individual consultations at the stage of preparing the application.
In the area of ​​interest of ICP MTH, there are, among others, clinical trials, coordinated healthcare, and telemedicine, as well as IT medical tools, bioinformatics (models, algorithms, and software to search for therapy goals, drug design, and disease diagnostics) or new materials for medicine.
The Industry Contact Points is the Ministry of Education and Science initiative. Their goal is to integrate communities focused on innovation in health, digital technologies, hydrogen economy, ecological mobility, metrology, and sustainable solutions based on biotechnology. Apart from Wrocław, ICPs operate in five Institutes of the Łukasiewicz Research Network in Warsaw, Poznań, and Gliwice.
The main goal of ICPs activity is to increase the share of Polish projects among the beneficiaries of Horizon Europe. Currently, Poland uses only 1.27% of the available funds, while its contribution to the program budget is 3.23%.
The European Union's Horizon Europe Framework Program is the most significant international research and innovation program in the history of the EU. In 2021-2027, EUR 95.5 billion will be allocated to innovative research and solutions. Research institutes, universities, public units, enterprises, start-ups, and non-governmental and international organizations can apply for these funds. As part of the competition, projects may receive co-financing for EUR 1 to 20 million. Such measures support groundbreaking research using modern infrastructure and test cost-intensive technologies in various areas.
Please visit the project website.