Scientific picnic in Łukasiewicz – PORT
Enter the world of science with us! Łukasiewicz – PORT invites you to a family science picnic, which will take place on October 9 (Sunday), from 11.00 a.m. to 4.00 p.m. at the Pracze Campus!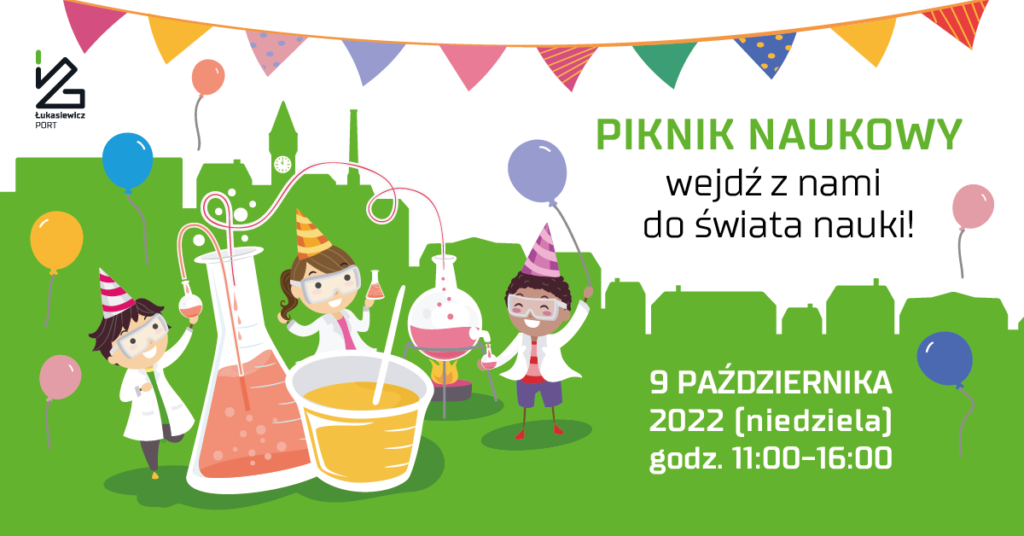 The general partner of the event is the Pracze Odrzańskie Housing Estate Council.
There will be many activities waiting for the picnic participants:
workshops and scientific demonstrations prepared by the Center for Technological Education PORT – Gardens of Experience,
popular-scientific lecture "Why do we need genetics" by Michał Malewicz, Ph.D., director of the Center for Life Sciences and Biotechnology in Łukasiewicz – PORT.
visiting laboratories where scientists work on new technologies: the electron microscopy laboratory and the Clean Room (from 11.30 – 13.00 and from 14.00 to 15.00 every half hour, groups of up to 10 people).
The program will also include many other attractions:
stand of Pracze Odrzańskie Housing Estate Council,
shows prepared by the Police, Municipal Police, and a military unit,
Fire brigade with a cart,
stand of MPK Wrocław with a historic bus called cucumber,
stand of Koleje Dolnośląskie,
emergency services stand with an ambulance,
stand of the Lower Silesian Park of Innovation and Science,
educational games by the Studio Myśli Kreatywnych and the meeting with robots,
stand of The Climb Language Center,
collection of electro-waste by Ekosystem,
point of Chemco,
gastronomic zone with food trucks.
Media patronage over the event: Radio Wrocław and Radio RAM.
The project entitled "Entering the world of science. Łukasiewicz – PORT" was financed by the Ministry of Education and Science.
Thank you for being with us!