Rada Instytutu
Members of the Institute's Council at Łukasiewicz – PORT 2019 – 2023
AREA: SCIENCE
PROF. DR. ANJA-VERENA MUDRING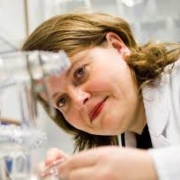 Head of Physical Materials Chemistry at Stockholm University, Sweden, since 2016. She carried out her doctoral thesis work at the Max-Planck Institute for Solid State Research in Stuttgart, Germany. 2001-2003 she worked as a Feodor-Lynen fellow at the Ames Laboratory, a US Department of Energy National Laboratory. In spring 2003 she started her independent scientific career as a Liebig fellow at the Universität zu Köln. After having completed her habilitation in 2006, she moved to the Ruhr-Universität Bochum, Germany, where she headed the Materials Synthesis and Characterization group and became Chair of Inorganic Chemistry III. At RUB she also led the interdisciplinary Research Department Interfacial Systems Chemistry. Prof. Mudring is also an Adjunct Professor at the University of Alabama, USA. She received the Göran Gustafsson prize in Chemistry 2017 given out by the Royal Swedish Academy of Science. Since 2008 serves as an Associate Editor of the ACS journal "Crystal Growth & Design". She has authored over 200 peer-reviewed publications (h-index: 40, >4500 citations).
---
PROF. MARK H. RÜMMELI, Ph.D.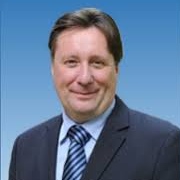 Research scientist and professor with expertise in synthesis of nano-materials, nano-materials in ion insertion batteries and electron beam materials science. Deep interest in understanding formation mechanisms of low dimensional structures, their functionalization for bespoke materials design and exploiting the potential of said nanomaterials at the atomic scale. Excellent publication history of 338 articles in prestigious peer-reviewed journals, 20 proceedings/abstracts and 11455 total citations. Undergraduate- and graduate-level teaching experience at universities across the globe. Supervised more than 20 postdoctoral fellows. Supervised more than 30 bachelor's students and numerous master's and Ph.D. researchers at IFW Dresden, Polish Academy of Sciences, Sungkyunkwan University and Soochow University.
---
PROF. GEORGE P. STUDZINSKI, M.D., Ph.D.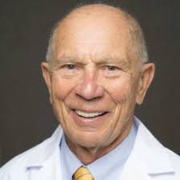 Dr. George Studzinski works at Rutgers University, New Jersey Medical School, Department of Pathology and Laboratory Medicine. He was Professor and Chairman of the Department between 1976-83. Prof. Studzinski received his medical degree from University of Glasgow Faculty of Medicine and has been in practice for more than 20 years. He has been a faculty member of medical schools for over 57 years, and a member of New Jersey Medical School for over 40 years, and have over 200 total publications. Served on over 100 Scientific Review Committee Meetings for various Grant giving organizations.
---
PROF. BRUNO VIANA, Ph.D.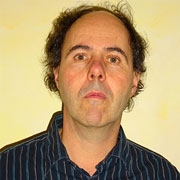 Research Director at the CNRS, at Chimie-ParisTech Research Institute (IRCP). Associate Professor of the University of Chemistry Paris Sciences and Letters PSL. PhD in Materials Science at Pierre & Marie Curie-Paris University, Faculty of Materials Engineering in Paris. His main scientific interests are Elaboration and Chemistry and Physics associated with Rare-Earths and Metal Transition impurity luminescence in inorganic compounds. All his projects have involved optical characterization of photonics materials (at different sizes from nanometric to centimetric) by various spectroscopies. Author of about 320 peer-reviewed journals that are widely cited. Creator of numerous inventive designs covered by patents (24) and active license for scintillator crystals. All proprietary designs included the optical characteristics of photonic materials, in various sizes from nanometric to centimeter, using different spectroscopy. Speaker at over 58 international conferences.
---
AREA: BUSINESS
JEONG-SOO LEE
Senior Vice President, LG Electronics
Mr. Lee received his Ph.D. in Materials Science & Engineering from the Korea Advanced Institute of Science and Technology (KAIST) in 1991. He worked at Arizona State University (Center for Solid State Science) for a postdoctoral course especially for Transmission Electron Microscopy. Following that, he joined Materials & Devices Lab. in LG Electronics in 1993. He has developed various materials & devices for the past 27 years including LED, solar cell, MEMS, nano-materials, and optics. Recently, he is leading the development of microLED display. He was awarded the Minister prize (Ministry of Trade, Industry and Energy) for his contribution to enlarging the nano-industry in Korea (2019). He was promoted to Vice President in 2005, and Senior Vice President in 2017 respectively. At the present, he is the director of Materials & Devices Advanced Research Center in LG Electronics.
---
PAWEŁ PRZEWIĘŹLIKOWSKI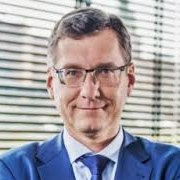 Chief Executive Officer at Ryvu Therapeutics S.A.
Mr. Przewiezlikowski is the Chief Executive Officer and founder of Ryvu Therapeutics, responsible for strategic management, business and corporate development of the company. He is also the President of Supervisory Board at Ardigen and Member of the Supervisory Board at Selvita. Before founding multiple companies in the biotechnology sector (Ryvu, Ardigen, NodThera), he was a member of the executive team at technology company Comarch, responsible for divisions involved in multiple industries including the pharmaceutical industry. Mr. Przewiezlikowski is a member of the Economic Council of the Malopolska (Krakow) region. He was awarded Knight's Cross of the Order of Polonia Restituta for his contributions to the development of Poland's business environment, as well as, EY Entrepreneur of the Year 2015 award in the New Technologies/Innovation category in Poland.
---
JACEK GRALIŃSKI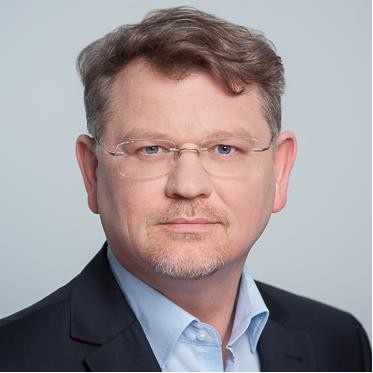 Corporate Affairs Head, AMGEN
Healthcare specialist with expertise from public and non-public side. Medical Doctor by education, with Surgery, Public Health and Economy practice. Since 1993 active in healthcare reform particularly in health services provision, information systems, assessing models, health administration and health policy. In 1991 obtained Medical Doctor in Medical University of Gdańsk. Postgraduate studies at Georgetown and George Washington Universities and Warsaw School of Economics. Many postgraduate courses in health administration and public health. Chairing the County Hospital (1991-1996), Voivod Center of Public Health (1997-1999), Department of Public Health in the MoH (1999-2001). Medical Director in Children's Memorial Health Institute (2009-2013). Polish representative to the Health Commitee at Council of Europe (1999-2001), EUCERD member (2011-2013). Member of Economics Committee at MoH (2011-2013). Chairing Rare Diseases Committee in the MoH (2011-2013) responsible for National Plan for Rare Diseases. Managed External & Corporate Affairs in Abbott, GlaxoSmithKline, AbbVie, and AstraZeneca.
---
JACEK KOSIEC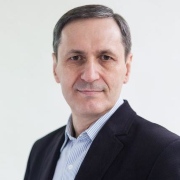 President Of The Board at Creotech Instruments S.A.
Mr. Kosiec graduated of the University of Warsaw at the Faculty of Physics and post-graduate studies at the University of Lodz. In the years 1998–2000 he was the initiator of the establishment of the University Technology Transfer Center at the University of Warsaw. Director of space projects Creotech Instruments S.A., vice president of the Kosovo Employers' Union. During the twelve years of activity, he has made about one hundred expert opinions and opinions in the field of: financial models, transactions in financial instruments, functioning of business objects, restructuring of enterprises in such sectors as: refinery, furniture and in municipal enterprises.
---
MARTIN STARSSBURG, PH.D.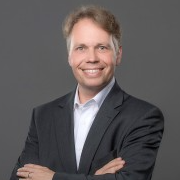 Director Strategy, Technology & Cooperation, OSRAM Opto Semiconductors GmbH
Dr. rer. nat Martin Strassburg, in experimental physics is responsible for the innovation and technology cooperation in Opto Semiconductors GmbH. He has been leading the OSRAM Opto Semiconductors activities in international and national funded projects acting as coordinator, technical director and work package leader.
He achieved his Ph.D. in Semiconductor Physics at the Technical University of Berlin in 2002. From 2003 – 2005 he was awarded with the Feodor-Lynen-fellowship of the Humboldt-foundation enabling to pursue research on the development of group-III nitride materials for solid state lighting, high power electronics, solar cell and spintronics applications at Georgia Institute of Technology in Atlanta, USA. In 2005 he joined OSRAM Opto Semiconductors in Ratisbona, Germany. Since 2006 he was responsible for the Nitride MOVPE development in the Advanced Concepts & Engineering department at OSRAM Opto Semiconductors. He became senior key expert in 2012. In the same year he additionally took over responsibility for the open innovation activities and since 2014 he is heading the technology innovation and collaborative effort activities of OSRAM Opto Semiconductors. He has more than 20 years' experience in academic and industrial research and development on optoelectronic materials and devices. He holds numerous patent families in this area (180+), co-authored more than 180 papers on material development for optoelectronic applications, and has given 20+ invited presentations at international conferences, symposia and workshops.
AREA: PUBLIC ORGANIZATION
---
JAROSŁAW OBREMSKI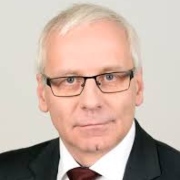 Voivode of the Lower Silesian Voivodeship
Mr. Obremski is an absolvent of the Faculty of Chemistry of the University of Wroclaw. Councilor of the City Council of Wroclaw in the years 1990–2002. In the years 1990–1998 he was the management of the Management Boards of the City of Wroclaw, simultaneously in the years 1998–2001 – the president of the City Council. In the years 2001–2011 he was the Vice President of Wroclaw, responsible for municipal health policy, social care, education and culture. He actively participated in obtaining the title of European Capital of Culture by Wroclaw. He also served as the processing of the Board of Curators of the Ossolineum Foundation. In 2012, he became the Chairman of the Program Board of the European Capital of Culture – Wroclaw 2016. He sat on the Committee on Foreign Affairs and the European Union and the Committee on Culture and Media. Senator of the Republic of Poland in 2011-2019.
---
PIOTR DYTKO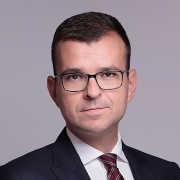 President Of The Board at Business & Science Poland
Mr. Dytko is an executive with the extensive experience in the private and public sector. Before being appointed to the board of Business & Science Poland he managed health care units and R&D companies such as St. Jadwiga Slaska Hospital and the main research center of the KGHM capital group – KGHM Cuprum. He was also the Chairman of the Board of the PORT – Polish Center for Technology Development. The Chairman of the Institute's Council between April 2019 – December 2019.
---
AREA: ŁUKASIEWICZ – PORT EMPLOYEES' REPRESENTATIVE
Grzegorz Chodaczek, PhD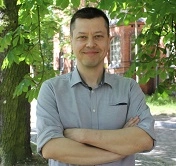 Head of Bioimaging Laboratory in ŁUKASIEWICZ – PORT
Mr. Chodaczek graduated from the Wroclaw Medical University in 2001, where he studied at the Faculty of Pharmacy. In 2007, he received his Ph.D. degree in immunology from the Institute of Immunology and Experimental Therapy in Wroclaw, Poland. Between 2005-2011 he was a research associate at the University of Texas Medical Branch at Galveston and then a postdoctoral fellow at the University of Texas MD Anderson Cancer Center in Houston, TX, in the Department of Immunology. His postdoctoral project involved intravital imaging of the immune system during wound healing and cancerogenesis. In 2011, he started a new position as microscopy core manager and instructor at La Jolla Institute for Immunology, San Diego, CA. Since 2014, he has worked as the Head of Bioimaging Laboratory at Łukasiewicz Research Network – PORT Polish Center for Technology Development. His research interest is in visualizing the immune cell activity in tissues, including the cancer microenvironment.